bag in ebony - Sophia design
€

400.00 On Sale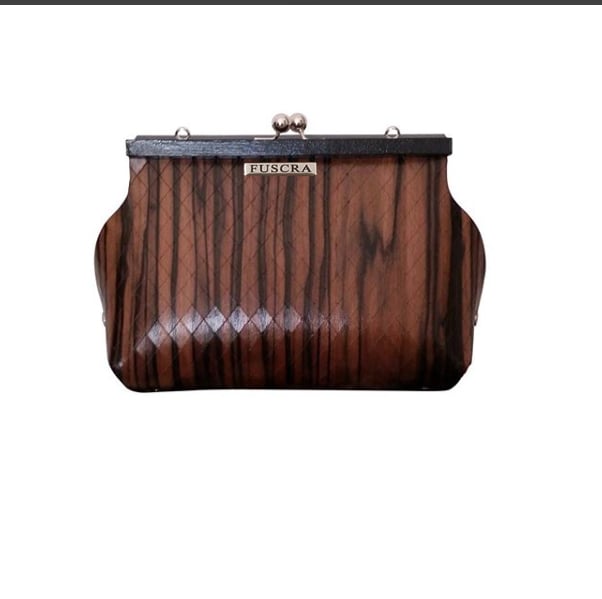 The name of this bag is "Sophia" in Ebony
Choose the size of this version of SOPHIA - last photo only for the size of "Sophia"
All our designs are protected by copyright!
Handmade wooden purse with metal frame, constructed from 100% wood of ebony
Each bag we have created is a statement of art with a contemporary and minimalist.
The version of our purse will surprise you by giving you a unique look! this is small but it can hold in her belly everything you need for an evening.
Hand made with carefully selected wood and grain of the highest quality, the purses are lightweight and feature a comfortable metal frame with a generously spacious interior.
The geometric underbelly of the purse provides flexibility and softness for a comfortable grip while the surface is sturdy and wear-resilient. The lining is made of black strong eco leather 100%
For the opening just lightly crush the wood before opening the metal frame!
Each clutch is individually and meticulously hand crafted to a high quality standard and packaged in its own handmade wooden case.
Inside: the lining is made of black co leather
The wood is a natural product, each purse will differ slightly and no two will ever be identical.
Multiple orders are also welcome to spend less on shipping costs. Please contact us directly
Dimensions of Sophia:
Width: 28 cm / 11 "
Height: 20 cm / 8 "
Depth: 10 cm / 4 "
weight: 250 gr / 8.8 once
wood: ebony
Shoulder metal strap
Share