Clutch in wood - Aztec size L - color brown
€

250.00 On Sale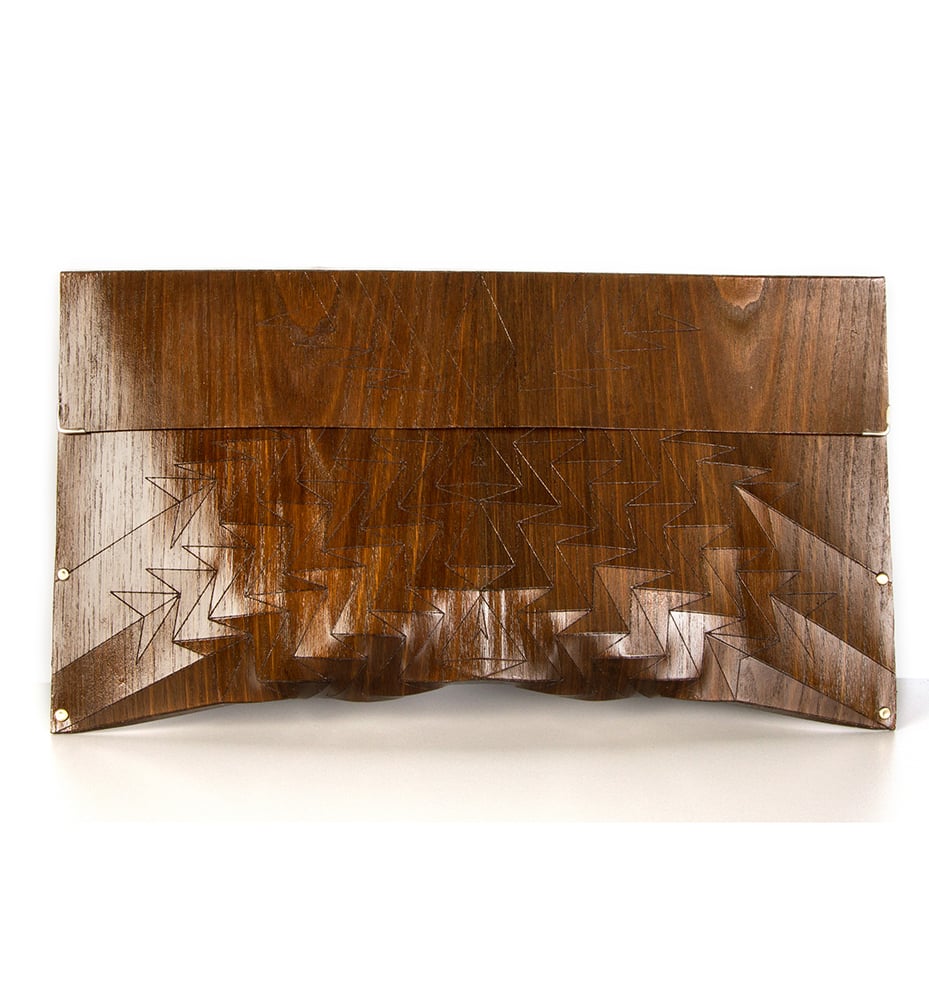 Ecological clutch in wood, MADE IN ITALY.
This Clutch is ready to ship in 5 days
All our designs are protected by copyright!
The name of this wooden clutch is Aztec
✩ HANDMADE CLUTCH - MATERIALS AND PROCESS OF WORK
♠ Handmade wood clutch constructed from 100% wood of "Castanea sativa" – "chestnut tree"; the chestnut tree grows in Italy and in Europe and is an indigenous species.
♠ This wood is highly prized for furniture production. is a medium hard wood, for this reason, it undergoes a special treatment which makes it workable
♠ Each bag we have created is a statement of art with a contemporary and minimalist.
The large version of our clutch will surprise you by giving you a unique look!
♠ Hand made with carefully selected wood and grain of the highest quality, the purses are lightweight and feature a comfortable grip with a generously spacious interior.
♠ Featuring a hidden magnetic clasp that closes silently, for a comfortable grip, without the fear of losing something.
♠ The geometric underbelly of the clutch provides flexibility and softness for a comfortable grip while the surface is sturdy and wear-resilient. The lining is made of black strong cotton 100%.
♠ Inside: the lining is made of black hard leather.
♠ The wood is a natural product, each clutch will differ slightly and no two will ever be identical.
✩ DIMENSIONS:
Width: 40 cm / 15.7 "
Height: 22 cm / 8.67 "
Depth: 8.5 cm / 3.3 "
✩ FINISH:
ecological gloss painting - brown
✩ SHIPPPING AND PACKAGING
♠ Each clutch is individually and meticulously handmade to a high quality standard and packaged in its own hard paper box.
Share